Authorized reseller
Animosi Luciano Illuminazione s.r.l. is an authorized dealer of all the Brands on the animosi.it site and sells only original products.
The official resale allows us to guarantee the authenticity of the products offered and an efficient after-sales service of spare parts and repairs as well as being able to present previews or news.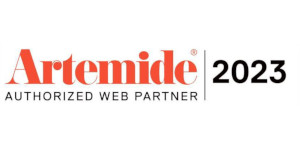 Pay in installments with Klarna
To offer you a better shopping experience, we have started working with Klarna.
Klarna is an easy and straightforward payment method. When you choose Klarna at checkout, you will have the option to buy now and pay later. It is easy and safe to use.
Add items to your cart;
Select Klarna at checkout to pay for your purchases as you prefer;
Manage your order and payments in the Klarna app.
Divide your payment into 3 installments: the first payment will be made when the order is processed, while the other 2 will be withdrawn every 30 days from a debit or credit card of your choice. With Klarna you have the flexibility to buy in installments without any additional interest.
Klarna uses advanced security systems to protect your information and prevent unauthorized purchases.
If you have any further questions regarding the "pay in 3 installments without interest" option or if you need assistance with payment, please contact Klarna customer service: https://www.klarna.com/it/servizio -clients/
Find the Klarna Terms and Conditions at klarna.com
Safe shopping
The payment systems proposed (Paypal, Stripe) allow us to be able to guarantee the complete security of the transaction because it is managed according to the highest security standards. The bank details are not registered or kept on the website but are stored in a secure database of the selected payment platform.
Our site uses SSL (Secure Socket Layer) technology which provides for the sending of data in an encrypted and protected form. When this SSL protocol is enabled, a padlock will appear in the browser's address bar. By clicking on it you will get the information on registering the SSL digital certificate.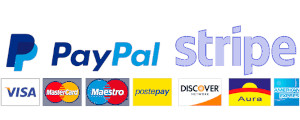 Free shipping
For our shipments we rely on the service of qualified express couriers such as UPS, BRT, FEDEX, TNT or other specialized couriers depending on the delivery location.
When products are available in stock, they are shipped in 1/2 working days.
Products to be ordered are generally available in the warehouse in about 20 working days, times varying depending on the manufacturer. The delivery times shown in the product sheet are indicative.
Shipping abroad - free or not - depends on the shipping country. You can find all the details in the tab.
For orders to destinations outside the European Economic Community (EEC), marked with *, the price shown in the cart does not include local taxes. The courier will present you with a separate invoice from local authorities for customs duties owed and handling costs before delivery.
If your shipping country is not mentioned in the tab, you can contact the customer service.