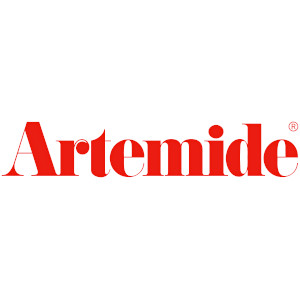 Artemide
The Artemide chandeliers in the catalog are real functional furnishing accessories that cannot be missing in a modern home. In fact, it is much more than simple lighting fixtures because these accessories are real and precious design objects, some of which have also become iconic, known and recognized all over the world for their usefulness and for their unique, timeless and always worthy shapes. of note.
Artemide designer lights are a certainty, the ideal answer for those looking for uniqueness, quality, style and Italian design to characterize every room in their home, office or business with practicality. Here are all the secrets of these Made in Italy chandeliers that are always avant-garde and trendsetter, worthy custodians of the newest technologies and trends in contemporary living.
Artemide lights with a unique design
Artemide has an infinite number of proposals in its catalog to illuminate any environment with great style and refinement. Each luminaire is studied in detail and created by a team of versatile and creative professionals, but also extremely practical and eclectic. The result is always innovative, even evergreen, in fact many of the brand's lamps have become true icons of international design and are still practical, functional and aesthetically avant-garde today. Artemide offers a wide range of products: floor lamps, pendant lamps, desk lamps, bedside lamps, wall lamps and also innovative models of rare beauty such as the Alphabet of light neon wall lights and the Boalum table springs. Artemide's Made in Italy production has always mixed elegance, uniqueness, refined and pure versatile, minimal, austere and noteworthy lines with simple but sophisticated and technologically advanced luminous mechanisms to give resistance, extreme practicality and great style to each piece produced. Characterizing home or office environments is simple with Artemide lamps, because they are able to integrate well with even the most extravagant or formal furnishings and at the same time are able to always stand out with impeccable magnificence. Each luminaire has its own particular allure, unmistakable and ideal for customizing the most diverse corners and spaces, always giving maximum usability and that extra something that never hurts. Artemide has in its catalog lighting accessories that respond very well to the specific needs of modern life and without neglecting the aesthetic aspect: sublime, impeccable in every centimeter and capable of giving a new look to even the most dated or aseptic environments.
Artemide floor lamps for any environment
The Artemide floor models in the catalog on our portal are truly numerous and all stand out for their simplicity, uniqueness, great refinement and versatility. In fact, lamps of this type, regardless of their specific model, can be inserted in the most diverse domestic environments, from the living room to the study or home working, always creating a welcoming atmosphere and guaranteeing maximum functionality and ease of maintenance. Yes, because a good lamp must not only resist over time and be robust, but it must also be easy to clean and feed. Artemide floor lamps have light but solid stems, in resin, steel or steel sheets for example, spherical but never trivial diffusers that emit dense but non-invasive light beams and often adjustable in intensity. But there are also more futuristic diffusers with more eye-catching shapes, but these too are timeless and easily combinable with the most diverse furnishing styles to ensure excellent diffused light especially in the corners of the house and creating warm, meditative but practical atmospheres that they facilitate reading, watching television, listening to music, relaxing or discussing among friends for example. Artemide lamps are all to be experienced, they are furnishing accessories that not only embellish and make domestic life more comfortable, but create real emotions, situations and recall conviviality, style and the typical Italian way of life.
Every room deserves its Artemis
Precisely for what we have just stated, every room deserves its own Artemide lamp, that is, it is essential to opt for lighting fixtures that are practical, high-performance, resistant, design, Made in Italy and timeless at the same time. In fact, Artemide manages to satisfy not only the lover of classy furnishings, but also newbies and those simply looking for an illuminating tool that creates the right atmosphere in the home in a concrete way and that has a versatile design that is easy to combine and maintain. in time. For example, those looking for a floor lamp with a traditional but not too much allure will certainly be fascinated by the Castore model, among other things, the iconic lamp of the Artemide brand and which is still very popular today, easy to insert in both classic and hyper modern. Instead, those who prefer the utmost minimalism can opt for various proposals of the brand such as the simpler but more functional Ilio terra, an extremely space-saving cylindrical stem. Or we also point out the more particular lamps such as Cadmo floor and Cadmo table, ideal in children's bedrooms or in the studio of a creative person, while Logico table will be the perfect combination of romanticism, retro style and modernity to furnish the double bedroom with refinement. Artemide in the catalog really has infinite proposals that can satisfy anyone and that will harmonize well within the most diverse rooms and styles, always giving that extra something on an aesthetic but also functional level. Not only that, Artemide has really competitive prices, by visiting our portal you will notice the excellent value for money and it will also be easy to discover all the details and characteristics of each individual lamp by opening the corresponding product sheet. Choosing the most suitable luminaire is really simple and just a few clicks are enough. Furthermore, thanks to our customer assistance you can be advised on the choice and submit your doubts to our staff at any time.
Iconic Artemide models
Artemide was born from an explosion of light, from the encounter between the most refined design and the most attentive and ingenious engineering. It is no coincidence that since 1959, the year the company was founded, there have been many lamp models that have become iconic and that still today characterize the homes of Italians and even foreigners abroad with great practicality and style. Artemide conquers the market first with the production of the Tizio lamp, the fruit of the German industrial designer Richard Sapper, but there are also many other creations that symbolize the chic but at the same time creative and evergreen style. Another model that has positively marked the history of design is the Tolomeo lamp, fruit of the inspiration of the designers De Lucchi and Fassina born in 1987 and since then one of the undisputed best sellers of the Artemide brand. This luminaire is available in multiple versions, floor, table, but also wall and suspension, with an oversized diffuser; in general it was inspired by the classic spring lamps, combining a traditional design with innovative technologies and materials. Not only that, each component of Tolomeo by Artemide can in turn become an independent lamp, so that it can evolve and be modulated together with the room that will welcome it or with the needs of the user which could change from year to year. Compared, for example, to other table models that recall the more classic desk luminaires, such as Conus Led Mini from Linea light, Tolomeo has something extra, a design that is unique, unmistakable and distinctive, more than iconic, passionate and which every detail is never left to chance. Finally, we also mention Mercury, an iconic chandelier produced by Artemide in both LED and halogen versions and characterized by a versatile design. It can recall both a Zen allure, thanks to its pendant components that recall the pebbles typical of the Feng Shui discipline, or it can also be seen as hyper-modern thanks to its luminosity and the biomorphic and smooth surfaces that bounce both artificial and natural creating always new but fascinating atmospheres. The floating bodies are chromed while the plate from which they hang is in stainless steel, materials and a decidedly timeless but also contemporary mood, capable of arousing different but enveloping feelings and emotions in the observer and, moreover, it is an Artemide chandelier in the catalog always and to this day beloved. Among other things, it is easy to combine with the most varied furnishings and available in different sizes so that it can be the protagonist in the right proportion with respect to the space in question. There's no denying, the brand always knows how to surprise and choosing an Artemide chandelier will give you the opportunity not only to take advantage of an extremely functional accessory, but to create the indoor atmosphere you've always dreamed of and Artemide has advantageous prices on our e- shop which you can take advantage of all year round.