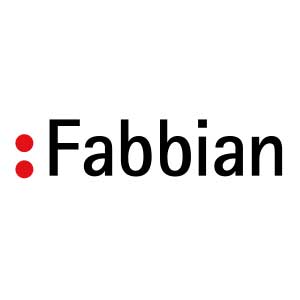 Fabbian
The Fabbian brand is a company that was born with a very specific purpose, that is to completely revolutionize the concept of the lamp for your home, making sure that the result obtained is totally different from the classic one.
Ispirandosi allo stile creativo di vari artisti e facendo affidamento solo ed esclusivamente su veri artigiani professionisti del settore, il marchio Fabbian ha saputo realizzare dei prodotti che uniscono diversi aspetti facendo in modo che ogni singolo prodotto si contraddistingua per essere particolarmente unico e piacevole sotto ogni ottica. Grazie a queste caratteristiche è possibile notare fin da subito come i prodotti Fabbian riescano a offrire uno stile realmente unico e incredibilmente piacevole da vedere, che lascia pochissimo spazio ai dubbi di ogni tipo.
Fabbian, Plafoniere, lampade a sospensione e faretti
I prodotti Fabbian, in particolar modo le lampade a sospensione e faretti, sono la scelta ideale nel momento in cui si ha intenzione di dare un tocco di stile particolare alla propria abitazione. In questo caso è importante sottolineare come lo stile dei lampadari Fabbian si contraddistingue per due elementi chiave molto importanti, ovvero la semplicità che viene accompagnata dalla qualità dei materiali.
Ogni prodotto è curato nel dettaglio e si presta ad arredare perfettamente salotti, cucine e altre stanze, facendo in modo che la semplicità e la bellezza estetica riescano a coesistere in modo armonioso, senza creare contrasti di alcun genere, dettaglio fondamentale da tenere a mente. Inoltre è importante considerare anche come queste i prodotti Fabbian godano di una buona resistenza, che li prende tra gli strumenti maggiormente apprezzati all'interno dello store Animosi.
Fabbian: illuminazione per interni ed esterni
I prodotti Fabbian non sono solo adatti per un ambiente interno, come potrebbe essere il salotto della propria casa oppure la cucina ma, al contrario, questi hanno il pregio di adattarsi perfettamente a tutte le proprie esigenze, facendo in modo che un ambiente possa contraddistinguersi per essere perfetto sotto tale aspetto. Oltre ai vari lampadari per gli ambienti interni, l'impresa realizzata faretti che si sposano perfettamente con un giardino ampio il quale deve essere illuminato.
Grazie a questo genere di caratteristica è possibile notare fin da subito come il lavoro di questa impresa si focalizzi sull'offrire ai propri clienti.
Ovviamente la qualità dei materiali è una delle caratteristiche che contraddistinguono i prodotti Fabbian per l'esterno della vostra proprietà, garantendo anche in questa circostanza l'occasione di entrare in possesso di uno strumento in grado di rispondere adeguatamente alle proprie esigenze. Inoltre è importante aggiungere come la capacità di illuminazione sia eccezionale e faccia in modo che la qualità sia una costante sempre presente.
Lampade Fabbian in vendita sullo shop Animosi
Sullo shop Animosi è possibile trovare svariate varianti dei prodotti Fabbian, ognuno dei quali caratterizzato da aspetti tecnici totalmente diversi tra di loro. In particolar modo è possibile parlare dei modelli Beluga, i quali si contraddistinguono per essere particolarmente raffinati e dalle linee tanto delicate quanto piacevoli da vedere. Adatte per una casa con stile moderno, questo prodotto riesce nell'impresa di incrementare quella sensazione di lusso che pochi altri prodotti riescono a offrire una volta installati in casa propria.
Come altro prodotto interessante del marchio Fabbian occorre parlare della linea Metro, che invece si contraddistingue per essere particolarmente adeguata a coloro che sono alla ricerca di un lampadario da interno abbastanza semplice e adattabile a ogni genere di situazione. In questo caso è possibile notare immediatamente come le varie linee dei diversi prodotti di questa gamma siano maggiormente semplici, quindi non vanno a creare particolari contrasti tutt'altro che piacevoli da vedere, facendo in modo che il risultato finale conseguito possa essere realmente di proprio gradimento e privo di ogni difetto.
Inoltre la resistenza delle varie parti che compongono questi lampadari Fabbian è elevata, quindi sul fronte longevità si può essere sicuri che i vari accessori non subiscano particolari danni con lo scorrere del tempo. Si passa poi alla collezione Bijou Fabbian, che invece fa dell'originalità la sua caratteristica principale che si può notare immediatamente senza alcuna perdita di tempo. In questo frangente è possibile notare come ogni singola parte della lampada sia realizzata con uno stile unico, piacevole, che offre quella sensazione di stupore a ogni utilizzo e garantisce la concreta possibilità di realizzare uno stile piacevole in casa propria. Pertanto è possibile ottenere un buon risultato scegliendo questi lampadari Fabbian, soprattutto se si vuole dare un tocco completamente differente rispetto a quello classico che spesso caratterizza l'arredamento della propria casa.