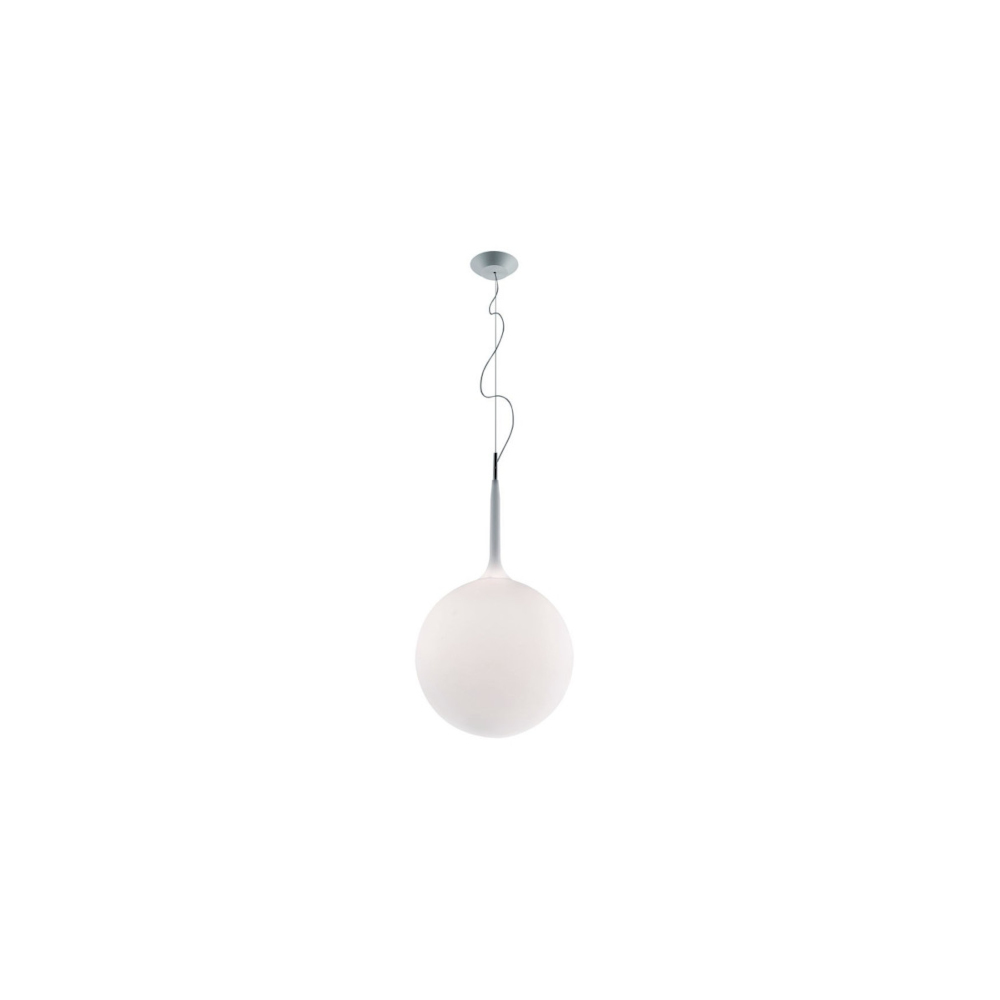 Castore artemide
Huub Ubbens and Michele de Lucchi meet and combine their genius to give life to one of the most famous collections of lamps and chandeliers in the world. These are the Castore series lamps , born from a collaboration carried out within the Artemide company in 2003.
L'azienda è famosa e apprezzata in tutto il mondo, esporta i suoi prodotti in ben oltre 80 paesi diversi e ogni suo pezzo è parte della storia del design italiano ma non solo, sia per l'ottima qualità dei prodotti proposti sia per l'innovatività e l'originalità dei suoi designer, celebrati e amati ovunque.
Castore di artemide

Le lampade della serie Castore sono realizzate partendo da un diffusore di ferma sferica di vetro bianco opaco interamente soffiato a mano. L'eleganza e la classe delle lampade vengono bilanciate, se vogliamo, da un dettaglio tipicamente industrial: un sottile gambo metallico che però può essere rimosso in qualsiasi momento e che emette una lieve luce calda e avvolgente. Questo gambo è prodotto in acciaio rivestito da un leggero strato di materiale plastico. Il design così pulito e minimal viene ancor più messo in evidenza proprio da questa sorta di stelo, che ha una forma morbida ma affusolata, e che fa da ponte fra la luce accesa della lampada alla parte che invece è in ombra, creando un gradiente luminoso piacevole ed elegante. Si tratta di veri e propri oggetti d'arte, mai banali o scontati, anche grazie al colore utilizzato per la produzione. E' il colore del ghiaccio, percepibile nella sua totale essenza e bellezza quando la lampada è spenta. Quando è accesa, invece, la luce avvolge l'intero ambiente che la circonda, creando un effetto unico. Della serie Castore fanno parte le lampade da tavola, da pavimento e le lampade sospese con ben quattro formati che variano a seconda della grandezza della sfera.
Per la lampada da tavolo e da scrivania la base è in zama mentre il gambo in resina termoplastica. Per quanto riguarda la versione a sospensione, invece, grazie allo stelo regolabile è possibile posizionare la lampada a seconda delle proprie necessità e dei propri gusti. In particolare, il diffusore è prodotto in ben quattro varianti a seconda della misura del diametro e che, ovviamente, avranno bisogno di una differente alimentazione.