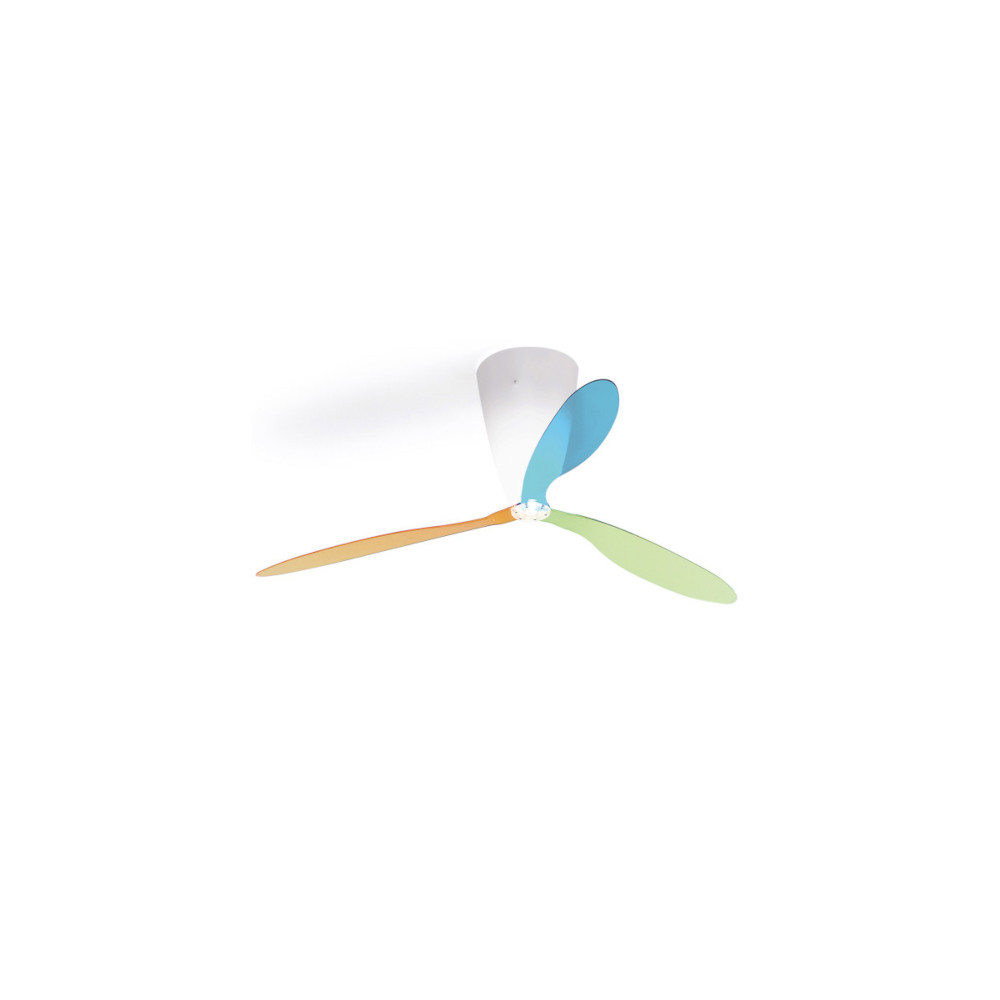 Luceplan Blow
The Luceplan company stands out from the competition thanks to the refinement and innovation of its products, as well as for the aforementioned respect for the environment.
Luceplan blow: la lampada che si fa ventilatore
In questo senso il miglior esempio possibile delle Collezioni Luceplan è il modello Blow. Luceplan Blow è un prodotto innovativo che coniuga una forte ricercatezza nel con una estrema funzionalità dello steso. Blow infatti è una lampada che coniuga alla funzione di illuminazione la funzione di ventilatore. Blow si presenta agli occhi come un set di tre pale sottili. Al cnetro di queste è presente un potente faretto Led, ideale per illuminare a dovere tutta l'area sottostante.
Il fascio di luce è concentrati in modo che le pale non faranno mai ombra all'area sottostante. la lampada Blow è composta interamente in metacrilato, un materiale funzionale e molto elegante oltre che leggero. La particolarità del metacrilato è di poter essere decorato in tantissimi modi, in modo da soddisfare ogni esigenza del cliente finale. Blow è quindi disponibile completamente bianco, per creare un'atmosfera minimale oppure in metacrilato serigrafato per chi ricerca eleganza ma vuole differenziarsi. E' possibile anche acquistare il prodotto in varie combinazioni multicolori. In questo caso è particolarmente accattivante il set di pale arancione, verde e blu, adatto alle stanze particolarmente tinte come quella dei bambini, in modo da garantire un ambiente vivace e stimolante. Il ventilatore incorporato garantisce una piacevolissima aria fresca in modo da garantire il ricircolo e combattere il calore specialmente nei mesi estivi più caldi. Il ventilatore può essere attivato da un apposito telecomando a più velocità in modo da rendere l'ambinete il più confortevole possibile secondo i propri gusti. Infine il prodotto è personalizzabile dal momento che le pale possono essere sostituite in qualsiasi momento con un altro colore o serigrafia.