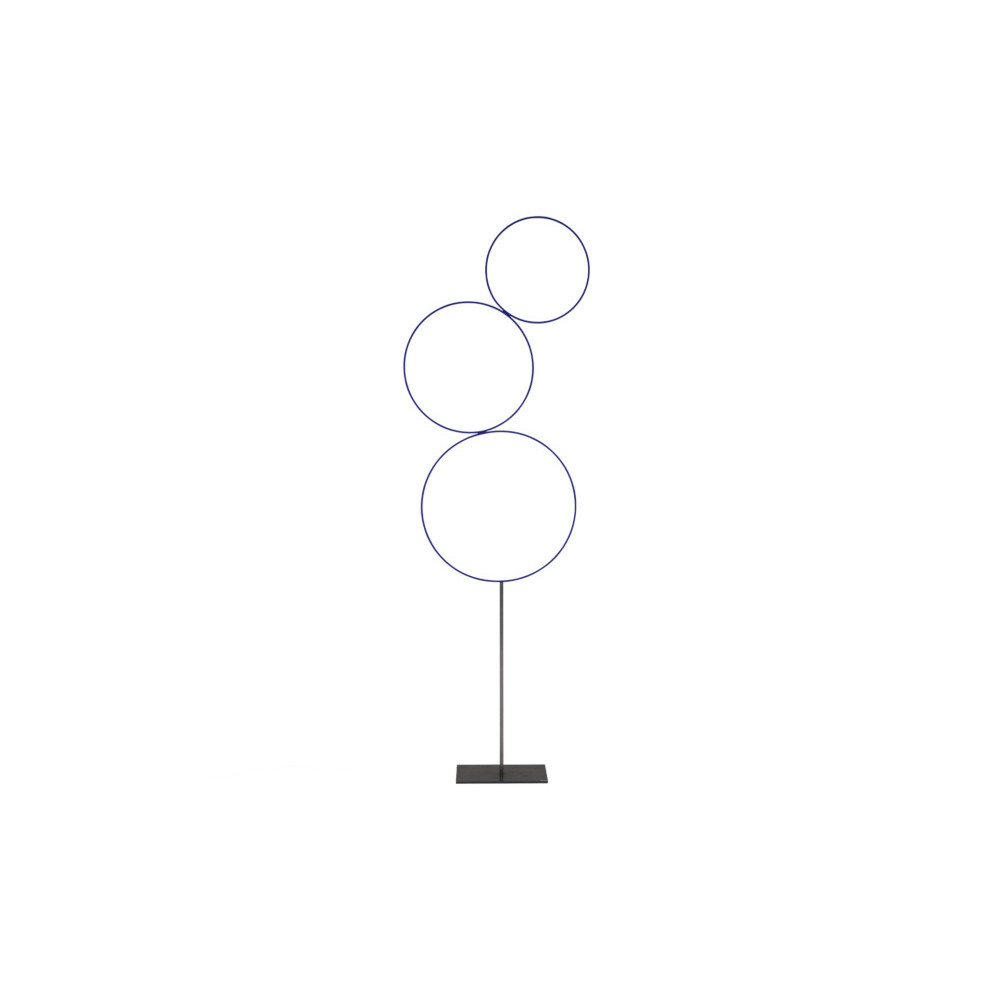 Sorry Giotto
An element to be absolutely taken into consideration when deciding to furnish a space, whether it is a home or a commercial activity, is lighting.
Che si necessiti di molta luce per lavorare, o di un'ambientazione a colori soffusi, è importante affidarsi ai professionisti del settore, e non lasciare niente al caso. Catellani&Smith è il marchio unico di arredamento lampade e lampadari pensato per chi vuole unire la funzionalità della luce, allo stile e al design di un fine elemento d'arredo che non passi inosservato. Tra i modelli migliori realizzati da Catellani&Smith, troviamo le lampade da terra o a sospensione Sorry Giotto, con la loro particolare forma a cerchio che è ormai diventata una firma riconoscibile ovunque, la loro struttura ricercata ed elegante, verniciata e con anelli realizzati a mano permettono di avere un'ottima fonte di illuminazione senza rinunciare all'estetica.
Ed è proprio da questo cerchio, non perfetto in quanto unico, perché i cerchi perfetti sono tutti uguali, che nasce anche l'idea del nome, ispirata al celebre pittore e architetto italiano, celebre per il suo cerchio perfetto. Realizzato interamente in Italia con rame e materiali di primissima qualità, in colorazioni blu vivaci, da un maestro artigiano esperto del settore, quale l'insuperabile Enzo Catellani, che con le sue mani e il suo genio, con la sua filosofia dell'imperfezione che diventa vanto imprescindibile e sinonimo di unicità, riesce a rendere le lampade Sorry Giotto irripetibili modelli da sogno. L'ispirazione e l'inventiva sono di casa nel suo laboratorio creativo, dove la luce diventa un accessorio del tuo appartamento in modo unico e speciale. I modelli disponibili in vendita sono:
Sorry Giotto 9/12, una forma semplice e minimalista, un cerchio singolo per questa lampada a sospensione in grado di arredare con leggerezza, legandosi in armonia con il resto dell'arredamento grazie anche al blu dipinto a mano che si coniuga bene a qualsiasi tonalità e la sua incudine in ferro di colore nero, ideale per salotti.
Sorry Giotto 3, il modello a tre anelli blu con piantana nera sottile, fine e delicato, perfetto per illuminare le camere da letto e la living room.
Sorry Giotto 1, un'unica linea, blu, elettrica, essenziale, una lampada tavolo di dimensioni ridotte per una luce localizzata, con base in ferro grezzo nero e anello in rame verniciato a mano di blu, ideale per bagni, comodini, mobili del salotto.
Affidati a chi da oltre trent'anni ha fatto della luce la propria missione.