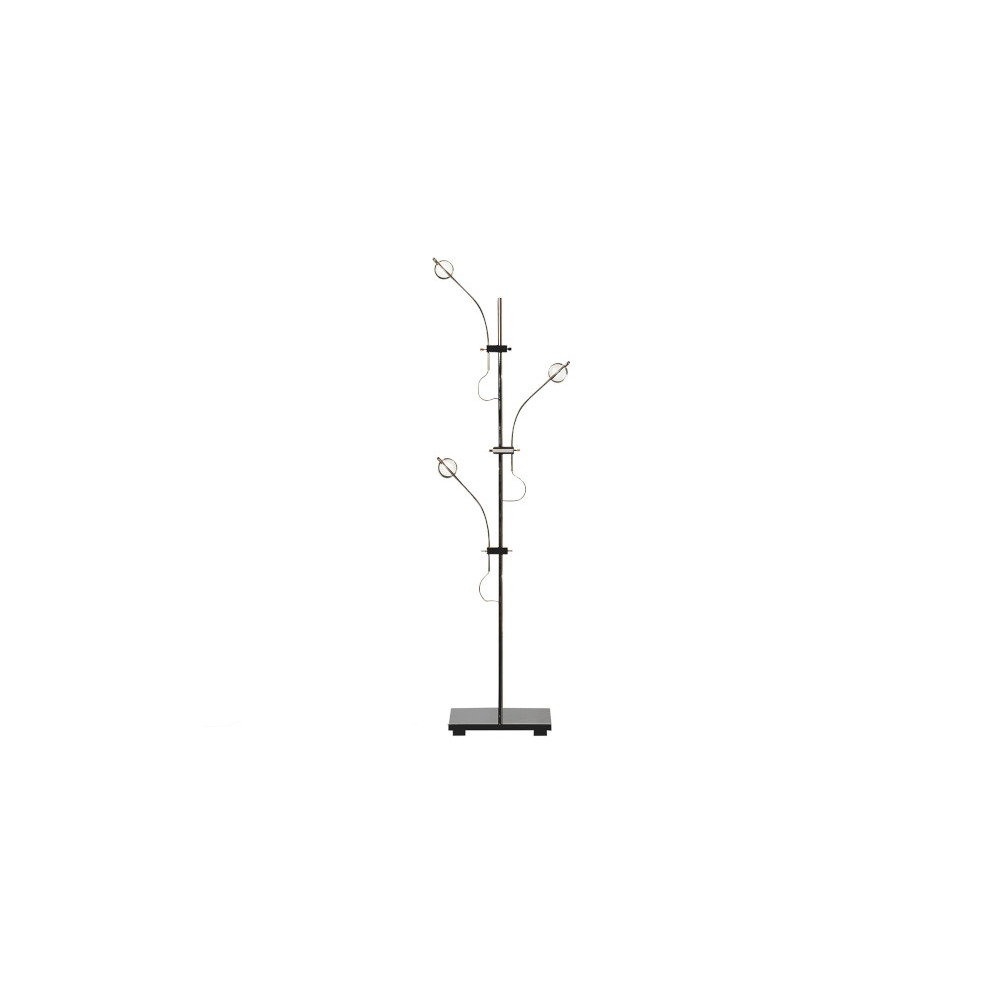 Wa Wa Catellani & Smith
In the field of interior lighting, choosing a solution from the Catellani & Smith brand means ensuring an original product capable of creating a warm and welcoming atmosphere. In fact, since its inception, this company has wanted to break the traditional patterns in the production of lamps and chandeliers and give life to items that on the one hand fully perform the function of lighting and on the other stand out for the originality of shapes. and games of color.
Questo vale ovviamente sia per le lampade a sospensione che per quelle da terra, con queste ultime che grazie a forme molto particolari diventano dei veri e propri complementi di arredo e che forniscon un tocco di originalità all'ambiente in cui sono collocate. Molto spesso, infatti, queste lampade sono attrezzate perché assicurano un angolino caldo ed accogliente, dove sistemare una comoda poltrona per leggere un buon libro o semplicemente per rilassarsi per qualche minuto sorseggiando una tazza di tè caldo, facendo due chiacchiare con qualche amico. Catellani & Smith propone diverse soluzioni di lampade da terra, tutte egualmente affidabili e in grado di fornire un tocco di classe alla stanza. Proprio come la lampada Wa Wa grazie alla quale sarà possibile ottenere un ambiente caldo e familiare; questo risultato è possibile grazie alla luce dorata che riesce ad avvolgere qualsiasi tipo di abitazione e che affascina con la bellezza degli effetti luce e per la semplicità delle linee e della composizione. Questa lampada infatti, si distingue innanzitutto per un'estrema leggerezza, in virtù del fatto che presenta una struttura in ottone, materiale che fornisce anche una notevole eleganza al prodotto. A ciò si deve poi aggiungere che le astine della lampada Wa Wa sono realizzate in rame e sulle estremità troviamo delle piccole lenti in vetro, che sono completamente rimovibili. Molto particolare è anche la denominazione che deriva dal termine giapponese "wa" che vuol dire perfetto e che fu suggerito allo stilista Catellani da una donna giapponese che continuava a guardare questa lampada ripetendo questo termine.