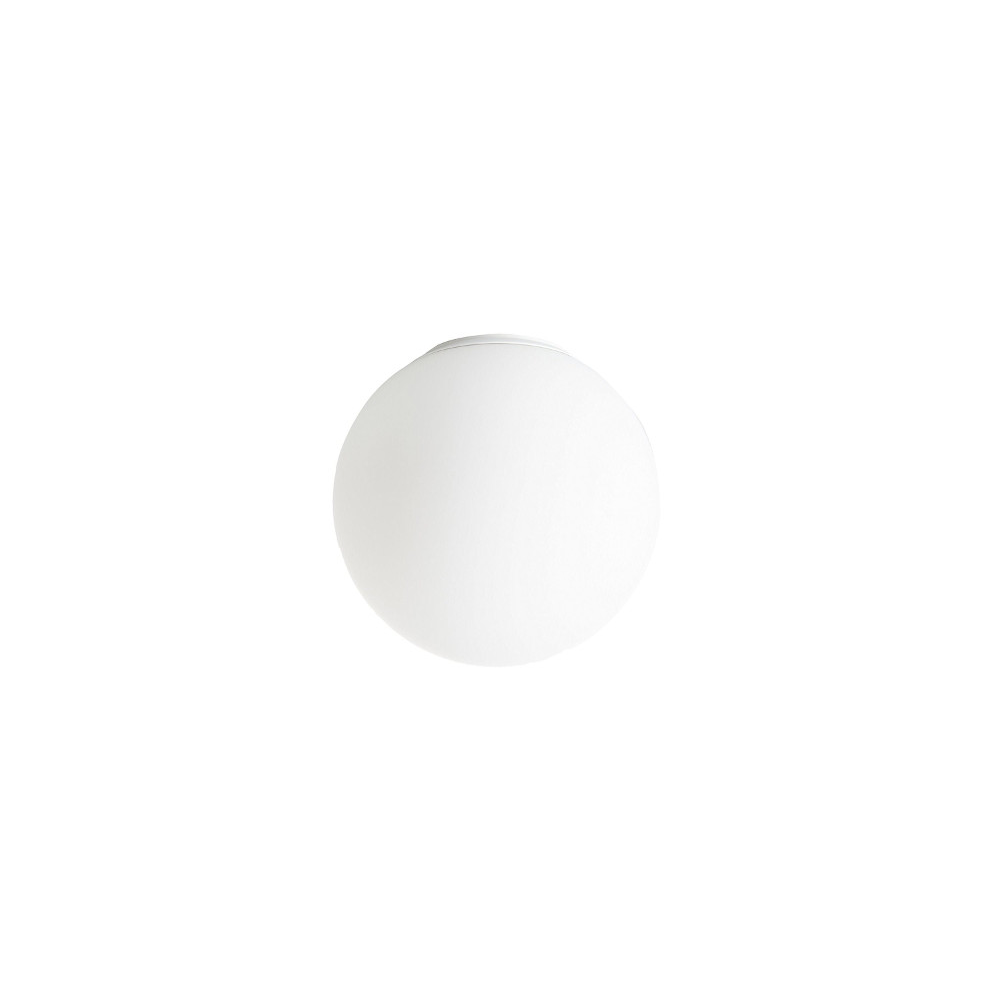 Dioscuri Artemide
The Dioscuri collection is characterized by furnishing accessories with a refined aesthetic; it is a line of ceiling and wall lamps with acid-etched blown glass diffuser and special support in thermoplastic resin.
Questi prodotti della collezione sono ideali anche per un utilizzo negli ambienti esterni, grazie al suo grado di protezione IP65.
Questi arredi sono realizzati con l'obbiettivo di soddisfare i bisogni di ogni individuo, infatti la collezione Dioscuri è caratterizzata da due diverse versioni di lampade: una tipologia è adatta da mettere sul tavolo e un'altra per la parete o il soffitto.
Il nome Dioscuri deriva dalle leggende antiche della mitologia greca di Zeus e Leda, regina di Sparta. Zeus si innamorò di lei e si trasformò in un cigno per passarci del tempo inseme; la donna depose delle uova, che schiudendosi nacquero i loro due figli, i Dioscuri.
Le lampade di questa collezione sembrano ricordare i gusci delle uova dei figli di Zeus e Leda.
Le lampade Dioscuri sono composte da quattro cerchi di vetro soffiato, di tonalità bianca, che sono situati su alcuni sostegni di forma anch'essa circolare e composti da resina.
Queste sfere hanno un aspetto fantascentifico e ultraterreno e contengono all'interno delle lampade che offrono una luce delicata e leggera.
Oltre ad essere delle lampade, sono anche delle sculture di arte moderna, che sono ideali per illuminare ambienti con prevalenza moderna e contemporanea; anche se questa tipologia di lampada sta bene anche in ambienti con arredi in stile classico, senza il rischio di risultare eccessive.
Queste lampade Dioscuri sono molto funzionali e non passano di certo inosservate per la loro grande bellezza.
Questa collezione è stata ideata e disegnata da Michele de Lucchi, famoso architetto italiano, che da anni si occupa di allestire gli ambienti interni, per conto di importanti aziende del calibro di Deutsche Bundesbahn, Enel, Telecom Italia e tante altre.
Le creazioni di Michele de Lucchi sono spesso indispensabili e strettamente legate alla modernità e all'artigianato.
Michele ha ottenuto numerosi riconoscimenti internazionali per le opere e gli oggetti disegnati da lui stesso, che oggi fanno parte di collezioni d'arte attualmente contemporanee. Lui ha fatto una collaborazione con Artemide e ha prodotto delle lampade utilizzando il vetro soffiato.
Artemide è un'azienda italiana che da ottanta anni produce delle bellissime lampade che spesso sono opere d'arte; esse sono di ottima fattura e sono ideali per decorare gli ambienti moderni.