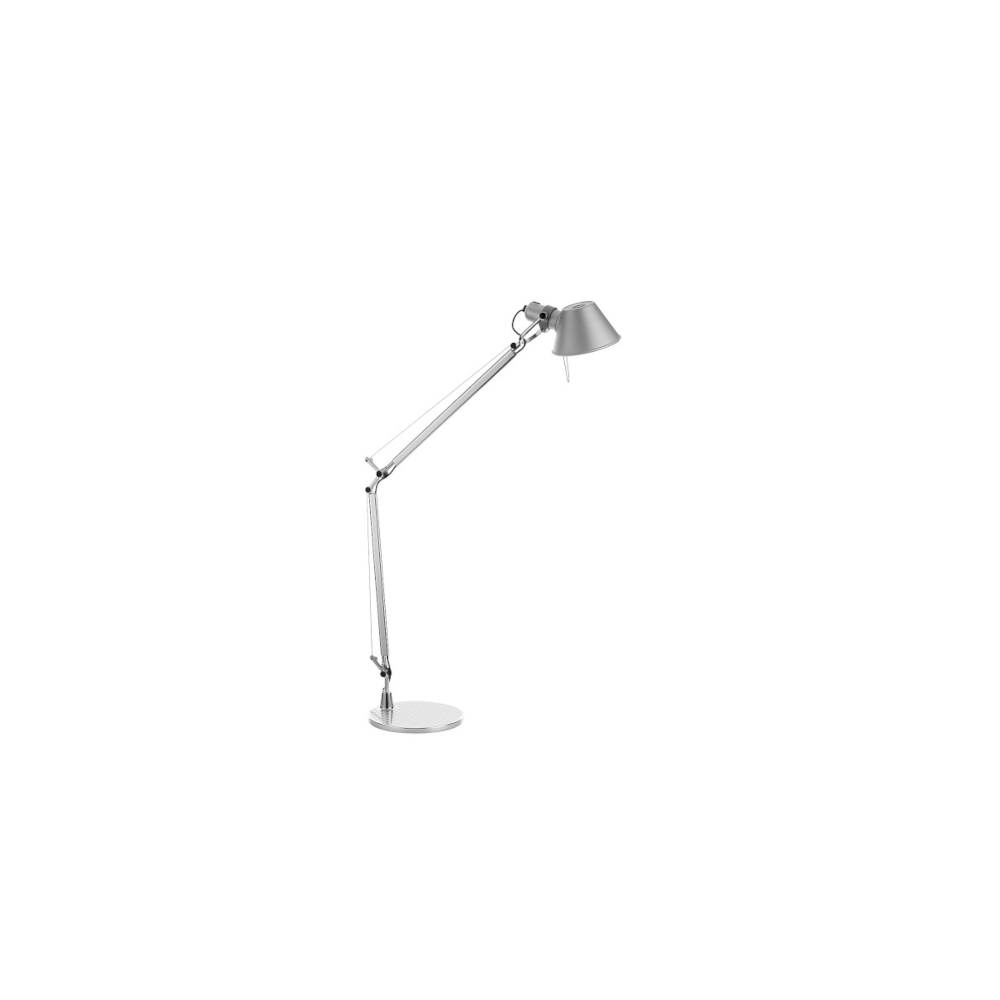 Tolomeo Artemide
The Tolomeo lamp is a table abajour , made of polished steel. It can be adjusted in height and by three hundred and sixty degrees, so that you can find the right angle and enjoy its fantastic light.
Design della lampada Tolomeo
Può essere adoperata ovunque, sia in ambito domestico, che professionale: darà un tocco di classe ai vostri interni, regalandogli unicità e modernità.
Uno dei suoi pregi è la disponibilità in varie colorazioni, tra cui quell'argento, bianca e nera.
La lampada Tolomeo è dotata di un sistema di equilibratura a molla, che le permetterà di mantenere fissa la sua posizione, evitando vibrazioni che potrebbero risultare fastidiose nel lungo periodo.
Specifiche tecniche della lampada Tolomeo
Questa abajour è disponibile varie versioni non solo dal punto di vista della colorazione, ma anche da quello tecnico. Infatti è possibile trovare lampade con un consumo che va dai 10 W ai 100. Anche dal punto di vista del flusso luminoso la scelta non manca di certo, in quanto è possibile reperire lampade il cui Lm varia in un range compreso tra i 2300 e i 10000 K. La sua grande varietà è sicuramente uno dei migliori aspetti della lampada Tolomeo, così che possiate trovarne una che più fa al caso vostro.
Storia della lampada Tolomeo
La lampada protagonista di quest'articolo venne disegnata nel 1986 e riscontrò subito un grande successo. A dimostrazione di ciò, Tolomeo ottenne il Compasso d'Oro nel 1989, solamente tre anni più tardi. L'obiettivo era quello di creare una lampada a incandescenza, quindi bisognava trovare il modo di nascondere il filo. Dopo vari esperimenti, si arrivò all'attuale soluzione: inserirlo, insieme a una molla per garantirne la stabilità, in un tubicino. Seppur semplice, questa soluzione riscontrò da subito un grande successo, venendo adoperata ancora oggi. Il nome Tolomeo deriva dall'astronomo e matematico dell'antica grecia, appellativo che si adatta perfettamente a una lampada dall'aspetto scientifico. A dimostrazione del grande successo avuto da questa lampada, vi è il fatto che ogni anno ne vengono prodotte più di mezzo milione.