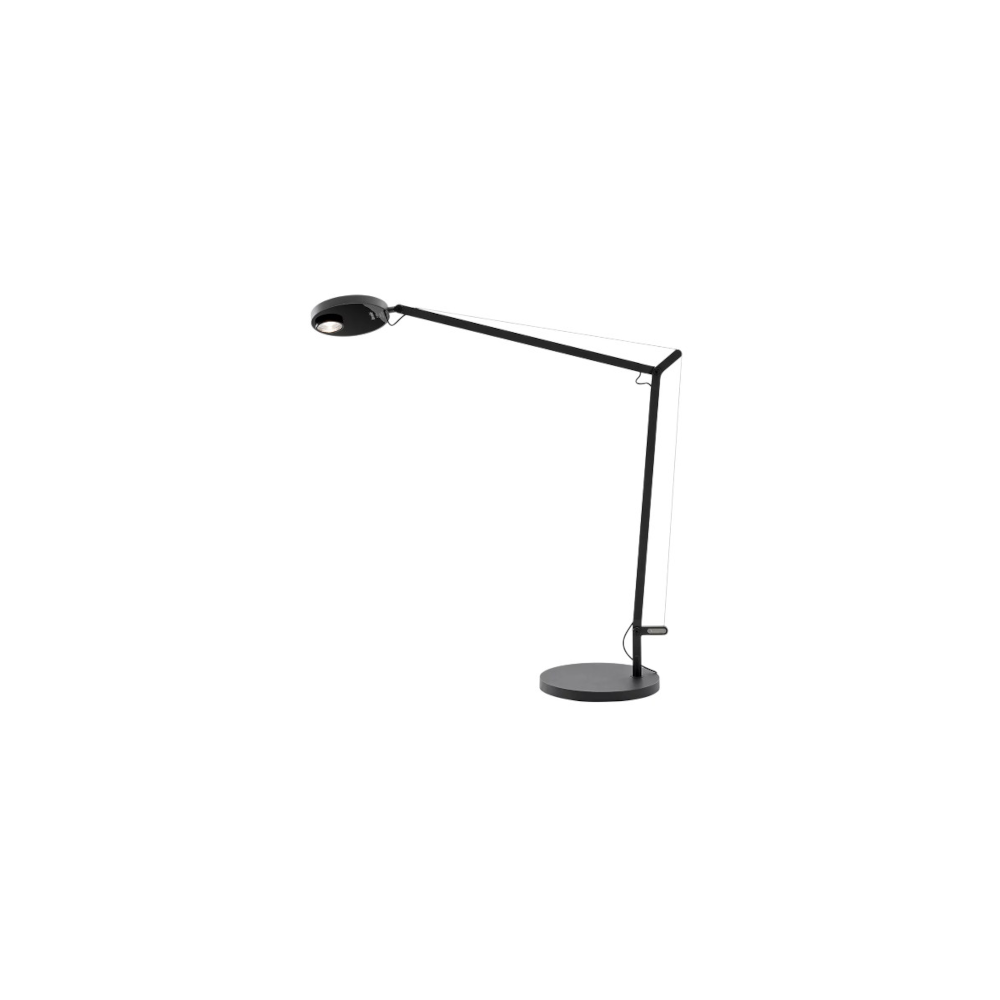 Demetra Artemide
The Artemide company is a world leader in the production of lighting products designed by internationally renowned designers and architects. Artemide lamps are design icons that have contributed to writing their history.
I loro prodotti sono venduti ovunque ed esposti nei più grandi musei di arte e di design del mondo.
Demetra è una lampada targata Artemide. Si tratta di un'innovativa lampada a parete nata dal famoso designer Naoto Fukasawa, uno dei più grandi designer mondiali.
Con le linee pulite e geometriche, completamente realizzato in alluminio, ha i bracci che si possono orientare e regolare. Demetra non è una lampada qualunque, ma è bene impressa nella mentalità comune come un'opera d'arte dei giorni nostri, che rende l'ambiente elegante e di classe, accogliente e unico. Demetra si adatta tranquillamente a qualsiasi tipo di ambiente, che sia una cucina o una camera da letto, ma svolge perfettamente il proprio dovere anche se posto su piani d'appoggio come scrivanie e comodini, a seconda della versione che si sceglie fra quella base e quella dotata del sistema di rilevazione presenza.
La lampada Demetra può essere posizionata in vari modi, a seconda dei propri gusti e delle necessità. La testa della lampada ha incorporato un touch dimmer che permette di regolarne la luminosità. E' prodotta in alluminio laccato e viene venduta con una lampadina a LED da 8 Watt. C'è anche la versione pro con lampadina da 12 Watt.
Quando Naoto Fukasawa ha cercato di spiegare da dove sia nato il progetto della serie di lampade Demetra per l'azienda Artemide ha detto che mentre passeggiamo, non pensiamo a come e dove andare a mettere i piedi, perché è un movimento che ci viene piuttosto spontaneo. Ma anche se in un preciso istante il nostro cervello non è consapevole di quello che stiamo facendo, altre parti del corpo sì, e quindi possono interagire con le cose.
Ma cosa significa tutto ciò? Semplicemente che le linee e le forme pulite e funzionali delle lampade in questione, l'attrazione e il desiderio che ci porta a volerle muovere e spostare a seconda delle nostre esigenze, secondo il designer è la risposta ad un famoso principio zen secondo cui è sbagliato pensare all'oggetto mentre ne si sta facendo uso. Solo così facendo possiamo avere un rapporto con la realtà che ci circonda completo ed armonico.