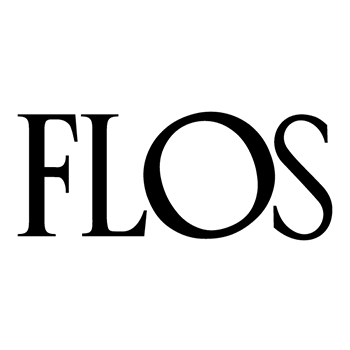 Flos
These lamps are not like the classic ones but, on the contrary, they represent the right meeting between style, functionality and trend. Each model, in fact, stands out for being elaborate and able to offer a truly unique look to your home.
With a simple style but with many details that increase its aesthetic value, this kind of lamps can transform even a simple dining room, a study or a bedroom into a perfect place in which to spend your free time.
Pertanto questo marchio si presta soprattutto a tutti coloro che sono alla ricerca di una lampada che riesca a unire perfettamente la semplicità con uno stile estetico che rimane ben impresso fin dal primo momento. Tra i modelli che riescono a creare una tendenza maggiore, quindi a incrementare lo stile della propria abitazione in modo assai elevato, vi è il lampadario Aim Flos, il quale si caratterizza per avere uno stile tanto semplice quanto ottimale, che si presta a rispecchiare le domande di chi vuole avere un lampadario unico. Lo stile inequivocabile, che riesce a rendere la stanza ricca di fascino, viene accompagnato da un materiale resistente e soprattutto da un grande livello di semplicità per quanto riguarda il montaggio, rendendo maggiormente semplice l'utilizzo del lampadario. Pertanto un'ottima illuminazione che viene accompagnata da un look ottimale: la versione Aim Flos di lampadario si presta a fondere perfettamente il concetto di lampade mitiche dato che queste non passano di certo inosservate ma, al contrario, sono abbastanza facili da notare nel contesto della propria abitazione.
Grazie al catalogo Flos, inoltre, è possibile rimanere impressionati dalla varietà dei modelli proposti da questo brand e si ha l'occasione di creare un aspetto pregiato nella propria casa, senza creare contrasti di stile di ogni genere.
Lampade Flos a sospensione, la soluzione per tutti gli ambienti
Tra le varie proposte del catalogo Flos è impossibile non parlare delle lampade a sospensione, le quali si contraddistinguono per essere adeguate a ogni genere di ambiente. Poco ingombranti e semplici da vedere, questi modelli si contraddistinguono per avere un look unico e allo stesso tempo per offrire quella funzionalità spesso assente in altri modelli di lampade.
Altro vantaggio che va a identificare queste lampade è dato dalla qualità della luce delle medesime, che si distingue dalle altre sul fronte della potenza e soprattutto per garantire l'occasione di avere una stanza illuminata senza alcun angolo buio. Ma parlando nello specifico dei modelli di lampade Flos sospese, occorre sottolineare come tra di esse spicca l' Arrangements, che riesce a essere un vero e proprio incontro tra stile e qualità dei materiali.
Analizzando la forma di questa lampada Flos, presente nell'apposito catalogo, si può fin da subito notare come questa abbia una forma originale composta da una doppia circonferenza unita nella base, che riesce quindi a essere tanto piacevole quanto unica sotto ogni punto di vista. La qualità del materiale del suddetto riesce a essere in grado di adattarsi a uno stile moderno e inoltre è perfetta per le stanze dallo spazio medio. La potenza luminosa proposta da questo strumento, infatti, tende a essere abbastanza buona e pertanto è possibile notare come la sua forma che la rende unica sia stata strutturata in maniera piacevole. Un'altra versione che rientra in questa parte del catalogo Flos di lampade sospese vi è la Ics, la quale possiede una struttura molto resistente e dalle forme originali anch'essa adeguata per una casa arredata con stile moderno e in particolar modo è possibile avere l'opportunità di strutturare uno studio o salotto in maniera piacevole sotto ogni aspetto.
La forma è caratterizzata da una struttura che riguarda appunto la lettera dell'alfabeto e allo stesso tempo occorre sottolineare anche la presenza del lampadario sferico che consente di incrementare il fascino della stessa. Anche in questo frangente è possibile notare come la lampada offra un ottimo fascio luminoso, permettendo quindi di avere l'opportunità di rendere una stanza priva di zone d'ombra, dettaglio che non si deve assolutamente sottovalutare. Pure in questa circostanza non bisogna mettere in secondo piano la qualità dei diversi materiali che vanno a costituire il suddetto, che riesce a godere di un grande livello di resistenza, facendo dunque in modo che il risultato finale possa essere perfetto e in grado di rispondere a tutte le proprie domande. Di conseguenza è possibile far ricadere la scelta su questi modelli del catalogo Flos per quanto concerne le lampade mito a sospensione, il cui vantaggio principale è quello di garantire un risparmio dello spazio e avere un'illuminazione ottimale, priva di ogni difetto particolare che potrebbe rendere la suddetta meno pratica del previsto. Pertanto una delle scelte ideali per illuminare la propria casa è rappresentata proprio da questo genere di lampade, le quali riescono nella semplice impresa di creare un ambiente piacevole e in grado di avere uno stile privo di contrasti, dove ogni elemento presente all'interno della stanza si palesa come semplice e in linea con gli altri.
Lampade da terra, Arco Flos e altri modelli
Naturalmente il catalogo Flos non si limita solo ed esclusivamente su queste lampade sospese ma, allo stesso tempo, è bene parlare anche delle versioni classiche. Tra i lampadari Flos spiccano quelli da terra, ovvero le versioni classiche che si palesano con una struttura semplice ma, allo stesso tempo, con materiali di prima qualità, che conferiscono la massima longevità a tali strumenti. In questo caso parliamo delle Arco Flos, le classiche lampade da terra che hanno una struttura molto sottile e un rivestimento che conferisce alla medesime quell'aspetto piacevole da vedere in grado di stupire senza mai mettere in secondo piano alcun dettaglio. Altro aspetto fondamentale delle lampade da terra Flos è la qualità della lampadina e della parte decorata, che riesce ad adattarsi a uno stile classico, specialmente nella camera da letto, così come a quello moderno.
Ma parliamo anche del modello Light, che rappresenta la classica lampada da terra nera, molto semplice, ma allo stesso tempo dotata di molto stile e capace di rispondere a tutti i bisogni del cliente. Semplice e nera, come nella maggior parte dei casi anche il modello Light è adatto per una casa con stile moderno. Stesso discorso per la Flos Snoopy che, seppur sia adatta a un tavolo o comunque a un piano leggermente elevato, riesce a offrire un ottimo incontro tra stile e praticità. Le lampade da terra del catalogo Flos riescono dunque a dare un aspetto unico alla propria casa e soprattutto a offrire un'illuminazione di prima qualità, caratteristica assolutamente da non sottovalutare e che rende questo strumento realmente unico sotto ogni punto di vista.
Il catalogo Flos e i suoi lampadari riescono quindi e rivoluzionare completamente il concetto di illuminazione in casa propria, rendendolo maggiormente stiloso e privo di banalità che spesso rendono una stanza povera di personalità.